Dyslexia
What is Dyslexia?

Dyslexia is described as a persisitant difficulty in learning to read, write or spell that continues even after addtional support has been provided.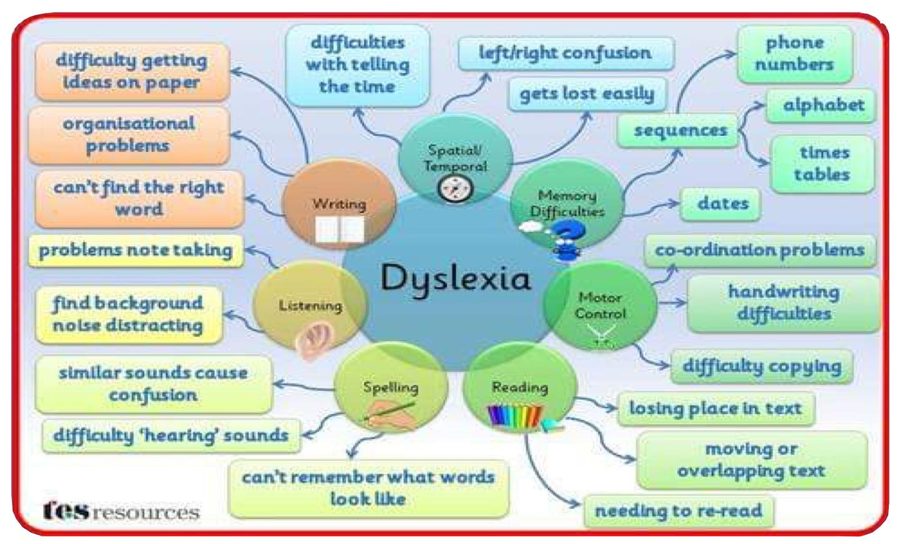 What can you do to help at home?
People with dyslexic tendencies often take longer to process information and require thier learning to be delivered in small chunks. In school we encourage children to listen, apply and listen again. This allows them to process the information quickly and not become too overwhelmed.
Spelling can be an issue for children with dyslexia. When completing writing it is always handy to have a spelling sheet in fromt of the child and also any other words that may relate to the topic. This allows the child to focus on the content of thier writing and not worry about the spelling. These can be downloaded from twinkl.
When learning new spellings with your child it is always a good idea to get them to write it out in different ways e.g. on a blackboard, in the sand, magnectic letters, in the mud with a stick. Linking movements with the spelling helps the information go into the long term memory.
People with dyslexia may often find it difficult to follow instructions even when completing everyday tasks such as getting dressed. When giving out instructions try and give them one or two at a time to help your child remember them. You can also use visuals to support this some examples can be found on twinkl.
Encourage your child to ask for help when they need it. Ask them to be specific in the help they need e.g. can you repeat that please or what do i need to do after getting my coat?
When reading with your child try not to read lots of pages in one session. Focus on a small number of pages maybe you could read a page and then they read a page this will boost confidence.
Children with dylsexia can often have low self esteem and feel like they cant do anything. It is important to be positive when working with your child, offer them lots of praise and encouragement.
Helpful links
Below are some helpful links to support your child at home:
https://www.lovereading4kids.co.uk/genre/dys/Super-readable-Dyslexia-friendly.html
contains a list of books recommended for children with dyslexia
https://www.cricksoft.com/uk/clicker contains grids and word banks to help pupils with word processing, this will also read yur childs work back to them.
https://www.dyslexia.uk.net/assitive-/technology/assitive-techonology-reading-writing-spelling/audio-books-ebooks contains links to free large print texts and audio books
https://www.ictgames.co.uk has lots of spelling games the your child can access.
Please remember if you still have any concerns or require some more support please contact me on this address sendco@smp.dsat.education