Monday 20th April 2020
Hello Key Stage 1,
We hope you all had a lovely Easter!
For daily challenges and work from now on please see your class teacher's class dojo message and refer to your own class pages. For now, there will be no more daily challenges put up here. You can send your work through to the enquiries@smp.dsat.education email address or to make it quicker and easier for your class teacher to see it, send through Class Dojo.
We've loved everyone's responses to the challenges, well done for staying focused.
Hello KS1. From all your teachers and teaching assistants in KS1 we want to wish you a 'Happy Easter.' Please stay safe and don't eat too many chocolate eggs! We will speak with you again soon. In the meantime, be kind to each other and know we are thinking of you all.x
P.S. In case you are bored I've attached some nice Easter activities for you to complete. You can post them on your Dojo page. We hope you enjoy them. Mrs Ellis
Fantastic Friday
It's time to write again before our Easter holiday.
Please write a diary entry for your two weeks of home schooling. Use the template below to help you. Don't forget your spelling and punctuation. I've attached some helpful sheets below as well.
We can't wait to hear all about your two weeks at home.
Mrs Ellis x
Terrific Thursday
Today is spelling. Please use the download from last Thursday (on this page) and practice your spelling. Remember: Do 5 at a time and only move on when you can spell them correctly and fluently. I challenge you to learn them in different ways. Try some ideas from last week like Summer who chalked them in the sun. Can you keep fit to them or design a dance to them? Be inventive and send your scores. Also, send your work, pictures and videos to share your learning. We look forward to hearing from you.
April Fools Day
We need some fun during these times.
As well as Wednesday's challenge why not have some fun learning with the links below. They're all English based and as a treat there's some mindfulness colouring sheets when you've done some work. Remember: if you play a trick be kind. We'd love to see all your work and your tricks. Post, post and post.
Wednesday Challenge
Today it's grammar KS1. Please complete the noun hunt. Remember:A noun can be a 'thing,' 'place' or a 'person.' A verb is something you do.
Also complete a verb worksheet. The 1st sheet is Y1, the 2nd sheet is for Y2 and the 3rd sheet is a challenge sheet if you are up for it.
Before your worksheets go to the bitesize link to help you remember about nouns and verbs.
As always send in pictures of your learning or leave a comment. We love to see and read them.
PLEASE GO TO YOUR CLASS PAGES WHERE THERE ARE MORE FUN ACTIVITIES.
https://www.bbc.co.uk/bitesize/topics/zrqqtfr/articles/zpd8ng8
Tuesday Challenge
It's writing today KS1. Mrs Ellis woke up this morning to find her garden ornaments had moved. Very strange!
I think they must have gone on a very exciting adventure.
Please write a story about their adventure. You can 'magpie' ideas from fairytales or stories you have read. Remember:Punctuation and spelling. Have your spelling list beside you.
It needs a beginning, middle and an end. There is a download below to help you.
I call the heron - Henry, the frog - Ribbit and the duck - Donald.
I can't wait to hear their adventures.
I will send a picture of me reading one of your stories to them.
Happy writing.
Mrs Ellis x
Sorry Ks1, we're having some ICT issues. We will try to get the picture soon. In the meantime you know who the characters are so you could draw them first to get ideas and we'd love to see your drawings and then your stories. Send them to enquiries@smp.dsat.education
Week 2 of home learning
Monday
Good morning everyone. I hope you've had a lovely weekend and enjoyed some sunshine.
Your English today is to find a favourite book and read it. Take a picture of you reading and your completed reading record.
I hope you like the picture of my beautiful dog reading during the day. He does enjoy a good read and he doesn't even rip the book but has a snooze when he's finished. Zzzzz.
Also, complete some reading from your home pack. Just a few reading comprehension questions. For those of you who need some more please see the link below.
Stay safe and speak soon.
Mrs Ellis x
Have a lovely weekend KS1. I Look forward to posting more work on Monday. All your teachers and teaching assistants send their love. Keep safe. Please look at your class pages as well.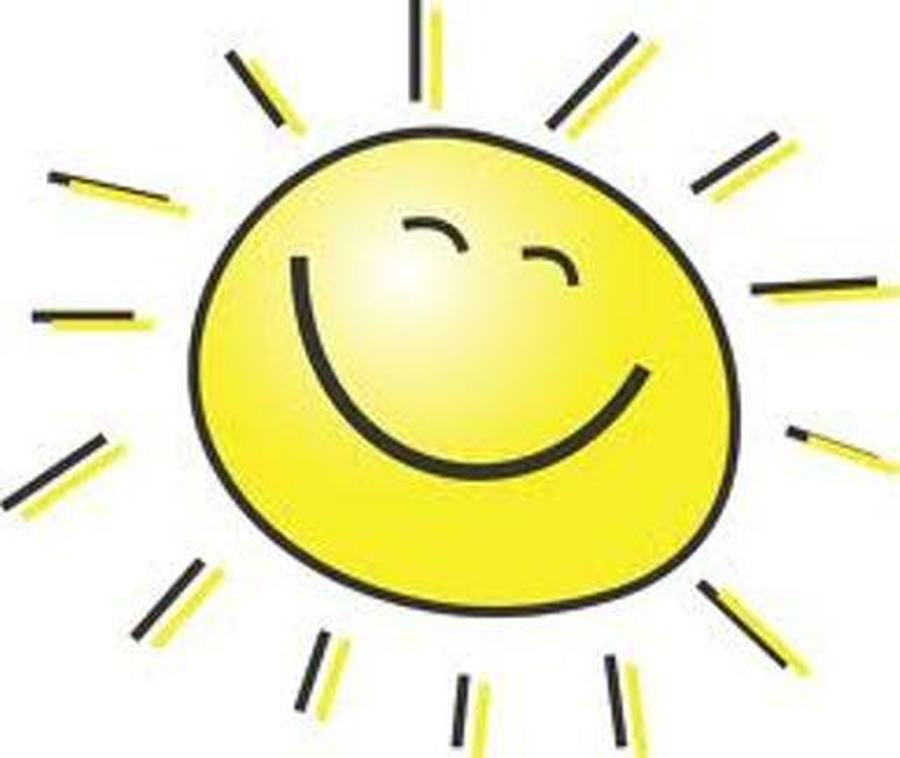 Friday Challenge
Help! Mrs Ellis needs a sweet treat. She has found some things in her cupboard (cornflakes,a chocolate orange egg,ginger nuts and peanuts) and needs your help to make some cakes. I had no cake cases but I do have sweet wrappers. Can you see them in the picture?
Please can you write a set of instructions so that I can bake some at home. I'll let you see the one I picked to bake. Be inventive. I can't wait to see your instructions and pictures. Please put your first name and class on them.
Y1 Give your indtructions a title. Write no more than 5/6 steps and keep them simple. E.G. 1. Get all your ingredients. 2. Put all the .........
Y2 Give your instructions a title. Write an introduction. E.G. Bake these scrumptious surprises to make you smile. Mmmm, you'll love them.
Write no more than 8 steps and start each one with an opener and a bossy verb. E.G. First Collect. After that Pour.
After your last instruction write a conclusion. E.G. Now you've finished, share and enjoy these amazing cakes with your family however be careful they're full of delicious chocolate. Get that hanky ready.
Both classes Remember: Punctuation and spelling.
Thursday Challenge Y1 and Y2
Good morning KS1 here is your challenge for today - It's spelling. Practice the spellings from the list. Start with the first 5 and when you have mastered them do another 5 and so on. Don't move on until you can spell them fluently. Your teacher will be so proud when school opens if you can spell them all correctly. This work can be done throughout the closure. Keep returning to them even if you've got them all correct. Haaapy spelling! You can trace them in the air, on the back of your parent, use chalk in the garden, draw them, paint them, use playdough etc. HOW CREATIVE CAN YOU BE. SHARE YOUR LEARNING WITH US.
Wednesday Challenge Y1
Look at the dinosaur picture, Task - How many simple sentences can you write about it.? Challenge - Can you add adjectives? Super Challenge - Can you add a conjunction? E.G. It is a dinosaur. It is a large dinosaur. It is a large dinosaur and it has sharp teeth.
Y2
It is the same task however you need to do the 'Super Challenge' and also add a variety of openers. E.G. Later that day the large dinosaur with sharp teeth ate a huge meal of tasty leaves.
Let us see your writing by sending it to enquiries@smp.dsat.education or by tweeting us @RossingtonStM
Your Monday challenge is to read for 10 minutes with an adult and discuss the book. Predict what will happen. Re-tell the story or key facts. What was the main character like? (personality and physically) Why did.......that happen?
Share your book with us on the Guestbook or twitter.
Also, complete a reading activity from your home pack.
Happy reading.
The KS1 Team
Sorry to Y1 parents. I had my Y2 hat on and this is all very new. I am learning as well.
Above is some english for today. In future I will put on Y1 and Y2 work. My apologies again.
Tuesday Challenge
Look at the picture below and write an adventure story.
Introduction - Who are the characters and where are they? Describe them.
Middle - The action - What happens and why - make it exciting.
End - How is it solved and how does it end?
CHECK: Have you used the following?
Capitals and full stops

! ? , '' ''

Expanded noun phrases - The young girls bravely heaved heavy sacks of dirty coal......

Interesting adjectives and verbs

Y2E -Remember:Pie Corbett openers and conjunctions.
Here is your starter. Change it and 'magpie' my ideas.
Early one morning on a cold winter day two young girls set off to work. Like any other day they walked down the cobbled street past the rows of neat terraced houses to the menacing mine. It stood on a steep hill above the small village of Month. Katie was the oldest and at ten years old she already had a stoop from all the enormous sacks of filthy coal that she carried. Mina was three years younger and was slightly built. Her face always looked sooty even after a warm bath in the tub beside the fire. Both girls walked slowly and talked about the long shift ahead. It would be gruelling!
''Are you looking forward to it?'' asked Katie with a look of sadness in her eyes,
''No,not really as my legs still ache from yesterday.'' replied Mina.
As they entered the mine shaft..........
Suddenly ...........
After that.......
Later on.........
When it was finally over..........
Share your stories with us.
Comments (43)
Show Comments
Mrs Day
(about a year ago)
Fantastic noun and verb work, Lenny. Super effort.
Mrs Dyson
(about a year ago)
Well done Isabelle, they are fantastic. Keep up the good work!!
Isabelle G (1MD)
(about a year ago)
The verbs I found are are: ran, danced, read, hopped, shone, eat, swim
Mrs Dyson
(about a year ago)
Hi Everyone, I have been keeping a close eye on this page and have spotted some amazing learning. Those recipies really made my mouth water. It was nice to see some from children in 1MD. Well done Molly and Isabelle. Keep up the good work.
Mrs Day
(about a year ago)
Wow, some great reading happening across Key Stage 1 and well don Lenny for completing the comprehension task. Keep up the fantastic reading effort!!
Mrs Ellis
(about a year ago)
Your dog is lovely Maddison. Lovely to see you reading with him. I think weimeraners love reading. Keep reading and sending your photos. I'm setting you a challenge. Can you do some spelling with Blu? Be creative: If you have letters can he help you use them? Take care and enjoy today's challenges.
Oliver 2p
(about a year ago)
Oliver liked his reading book so much today Aligator tales and crocodile cakes he read all 47 pages of it
Maddison M 2P
(about a year ago)
Aww wow, our dog Blu is 6 too, we've put a picture on of him reading with Maddison this morning.
Mrs Day
(about a year ago)
Anabell and Lenny, super instruction work. Well done.
Maddison M 2P
(about a year ago)
Hi Mrs Ellis, is your dog a Weimaraner? We have a Weimaraner he's called Blu.
Show More Comments