Welcome to Year 4 - The Wallabies
Hello! Welcome to our class page. One this page you are able to view class information such as daily timetable and routines, pictures of our class events and trips, information about our learning and any FAQs.This is a space to celebrate the children's achievements and show off the amazing things the children do every day at school.
Class Teacher: Mr Walker
Supporting Staff: Mrs Taylor and Mrs Green
Class Charter
At the beginning of the year the class came up with a class charter, these are the class rules that the children felt were important to them and they all agreed to follow them.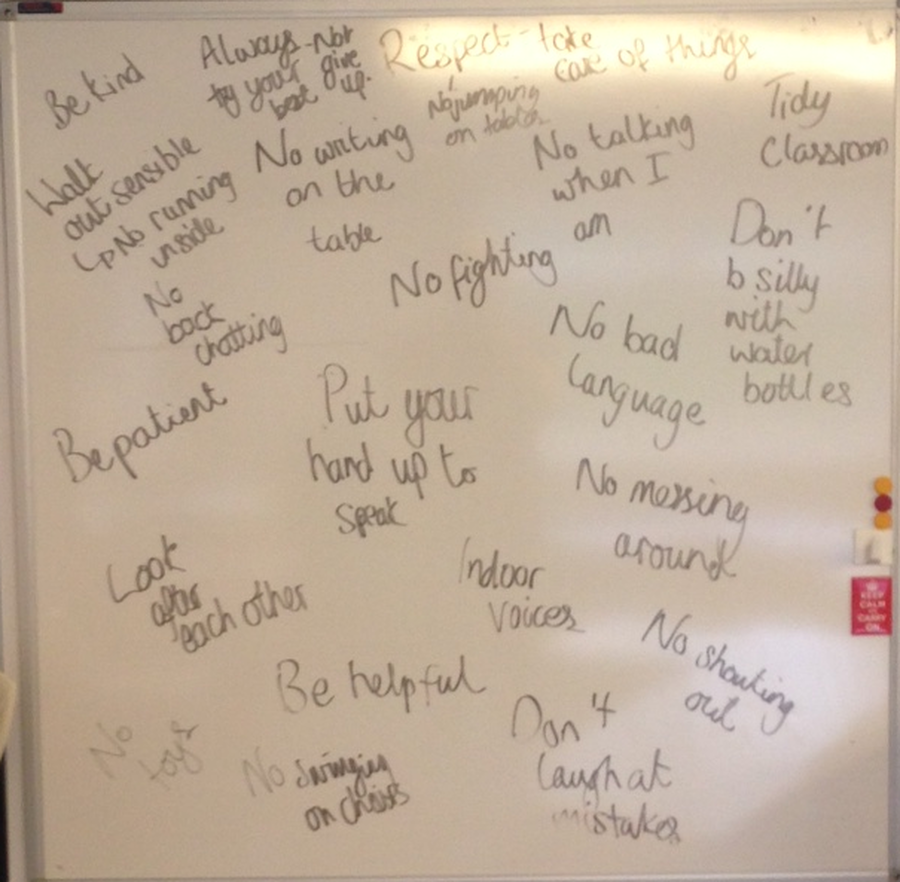 English
This half term we have introduced the children to narratives. They used the Pixar short film clip 'The Blue Umbrella'. They loved watching the clip and thinking about language which represents how the characters feel. They did a superb job in writing the narrative of this love story and their work is on display in the classroom.
In addition to narratives, we are going to be looking at the life of a Roman solider and writing a passage from their diary. Thinking about how hard and difficult their lives would have been. Moving towards the October half term we will be furthering the work on Romans by doing a character description of a Roman.
Maths
During the first half term we have done alot of work on place value. Place value is ensuring the children understand what a number is, what each digit in a number respresents and the value in the number. The children have then applied this to various mathmatical concepts such as grid method multiplication. Following this we will be looking at time and telling the time accurately to the nearest minute, ensuring that the children are confident in using time language such as quarter past, half past, quarter to and using other minutes to and past the hour.
Topic
Autumn 1 - The Romans

We are currently learning about the Romans. This is a fantastic topic to broaden the children's knowledge of histroical events and what impact the ancient civilization had on Britain. In particular, we will examine the life of a Roman soldier, what the Romans brought the Britain and the impact on the local area.
For our trip we had a fantastic day out at Doncaster Museum. The day was jam packed with activities for the children to take part in, learning about mosaics, Roman board games, Roman artifacts (genuine 2,000 year old finds), Roman gifts. At the end of the morning we then planned a dinner party, ensuring we had enough cutlery and plates to feed everyone. We even had time to dress up as Celts and Roman Soldiers.
Autumn 2 - The Vikings
Spring 1 - Potions (trip to Grimm and Co, Rotherham)
Spring 2 and Summer 1 - Art Attack
Summer 2 - Around the World in Eighty Days
PE
PE takes place on Monday and Friday afternoons. The children should be responsible for bringing their own PE kit. They should also have both indoor and outdoor kits with them just in case we decide to go outside. For health and safety reasons children should not be wearing any jewellery to take part in PE or sport, particularly ear rings. These should be removed before coming to school on a PE day.

Science
This half term the children are learning about teeth and the human digestive system. This is an extremely engaging topic for the children to get stuck into. In the coming weeks, we will be planning an experiment to see what happens to teeth in different liquids that touch our teeth on a daily basis.
Homework
Homework is set on a Thursday and is due in the following Wednesday. If children make no attempt to do the homework, it is expected across school, that they will stay in during their break time to complete it. However, if children need additional support with any part of the homework, they should ask for help from either myself or Mrs Taylor on a Wednesday morning as this is when the 'Homework Clinic' will be open.Further information about homework can be found below, which summarises the feedback from the parent open afternoon.
Worries and Concerns
If you have any worries or concerns about anything, big or little, please do not hesitate to send a note in or come and see me at the door on a morning or evening. More information about our class can be found in the powerpoint from the parent afternoon. Click here to view Powerpoint presentation.